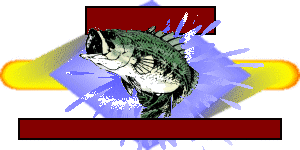 Feb. 26

Mar. 25

Apr. 29/30 2 Day

May 13

June 17

Aug. 12 @ Night

Sept. 9

Oct. 14/15 2 Day

Nov. 11

Dec 16.

Lake Jordon ......Mama Jeans

Lake Mitchell......Higgins Ferry

Millers Ferry........Roland Cooper

Aliceville...............Aliceville Day

Wheeler................River Walk

Logan Martin.......Lakeside

Jones Bluff..........Cooters Pond

Wheeler................Anglers Choice

Neely Henry........Gadsden Docks

Lay Lake...............Beeswax Ramp

Results

Results

Results

Results

Results

Results

Results

Results

Results

Results

2000 Final Point Standings

Congratulations to the 2000 Angler of the Year, Arthur "Bubba" Smith.

Congratulations to the 2000 Rookie of the Year, Bruce Bruce

December Wildcat Tournament

December 4th, 2000 - Lay Lake - Paradise Point

  The Birmingham Bass Masters held their Annual December Wildcat Tournament on Lay Lake Saturday December 2nd. The tournament was held out of Paradise Point Marina. Entry fee for this years event was $50.00 per boat plus an optional $10.00 for the Big Fish Pot. Payback was set at 75% to the first three places, with 45% going to first, 20% going to second place and 10% going to third place.

The team of Bruce Sargent and Scott Holmes, both from Birmingham, out-fished 78 other anglers to earn the $900.00 first place prize. Bruce and Scott brought in a limit of fish weighing in at 15.19 lbs. Finishing in second place, fishing solo, was Dean Walker with 14.31 lbs. and taking the third place honors was the team of Simon Morrow and T.M. Cornelius. The Big Fish Pot was awarded to the team of Shannon Rich and Scott Isabell for their 5 lb catch.

  The Birmingham Bass Master would like to thank all of the 40 teams that entered into this years event and we look forward to seeing everyone next year. Special thanks goes out to all of the Club Members that made this event possible.

Lake Mitchell Charity Tournament a Success!

July 10th, 2000 - Lake Mitchell - Public Launch

The Birmingham Bass Masters hosted their Annual Charity event for Camp-Smile-A-Mile at Lake Mitchell on July 8th from 7 p.m.to 7 a.m.. As the water began to settle down in the closing hours of the afternoon, there were 72 teams waiting the the start of this years event. With a guaranteed purse of $3000.00 and several dozens of draw prizes, all anglers were assured of a chance to walk away with something for their efforts.

Taking First Place honors, for the second year in a row, Mr. Chris Dill and Vern Moody with 20.89 lbs. Finishing out the Top Ten were, Little/Healy 18.90, Little/Powell 16.03, Goodman/Clements 15.41, Salyers/Salyers 14.16, Criss/Waite 13.59, Lovin/Weaver 13.27, Wallace/Cross 13.26, Bland/Beck 12.77 and Henry/Turner took the 10th place with 12.73.

Congratulations to this years winners and thanks to all of the participants for helping out the Camp-Smile-A-Mile organization. The Birmingham Bass Masters look forward to seeing all of you next year.

Bob's Sport Center Classic Champions

March 6th, 2000 - Verbena, Alabama - Lake Jordon

Bob's Sports Center is the new host for the yearly Club Invitational previously known as the Bama Bud classic, now to be known as the "Bob's Sport Center Classic". Fishing Lake Jordan on March 5th, the Birmingham Bass Masters out fished several other local bass clubs to take both the First Place prize for Total Boat Weight and First Place prize for Total Club Weight. Anchoring this years team, and the First Place winners were Mr. Jim Weems and Mr. Chris Atkerson.

Highlights from the 2000 Season

2000 Points Race - Bubba Shot the JukeBox.

December 18th, 2000 - The Birmingham Bass Masters

The close of the 2000 season for The Birmingham Bass Masters became official at the end of the Lay Lake tournament held on December 16th. Finishing a dominating 16 points ahead of the closest contender, Arthur "Bubba"  Smith took the Angler of the Year honors. Arthur finished with 775 points out of a possible 800. Second place honors goes to 3 club members in a three way tie of 759 points, Dennis Cornelius, Daryl Parks and Bill Vinyard. Fifth place honors go to Todd Baldwin, the only club member to win 2 tournaments this year. Rounding out the bottom half of the Top Ten are Chris Atkerson 6th place, Tim Henry 7th place, Bruce Bruce 8th place, Mark Hawkins 9th place and Jerry Taylor 10th place.

Rookie of the Year honors goes to Bruce Bruce who finished 8th in the overall standings.

When asked about winning the Angler of the Year title,Arthur "Bubba" Smith simply replied "Call me Daddy!!!!"

2000 Officers

President


Tim Henry
V.P.


Richard Bowling
Secretary


David Mays
Treasurer


Jim Weems
Recorder


Jim Harrington
T. Director


Larry Turner
Membership Chair.


Todd Hamilton
HOME